"Ask Me Anything" (AMA) Series
Pamela Miles
Our guest, leading Reiki master, researcher, contemplative practitioner and world's foremost Medical Reiki expert Pamela Miles is an international Reiki master practicing since 1986, and author of the award-winning book REIKI: A Comprehensive Guide.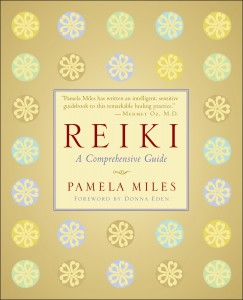 For 20+ years, Pamela has pioneered Reiki practice at academic medical centers such as Harvard, Yale, the NIH, NY Presbyterian-Columbia University, Beth Israel Medical Center, and St. Luke's-Roosevelt Hospital Center.
You can learn more about Pamela and her work at PamelaMiles.com and Reiki Medicine & Self Care, or signup for her "21 Days of Happiness" emails.
Pamela Miles
Thirty-Year Reiki Master, Contemplative Teacher and Author
OCTOBER 16th, 2020
Daniel Vicario, M.D.
Integrative Oncologist and Mind-Body Medicine Pioneer
NOVEMBER 20th, 2020
Dr. Shamini Jain
Psychologist, Self-Healing Teacher and CHI Founder
DECEMBER 18th, 2020
Eileen Mckusick
Twenty Year Sound Healer, Author and Electric Health Teacher
JANUARY 22nd, 2021
Victor Wooten
Music Master, Author and Music Empowerment Teacher
FEBRUARY 19th, 2021
Many More AMAs Coming Soon!