Transforming Trauma: The Role of the Biofield.
with Julie Yau, PhD
Today more than ever, people are realizing the limiting effects of trauma in their lives and finding their way through the rigors of trauma's consequences to joyous wellbeing and renewed vitality. This discussion with Dr. Julie Yau, Trauma Therapist, brings a scientific and spiritual approach to healing trauma, especially developmental trauma and how it impacts us in adulthood. The body has an innate organic intelligence, and when we create the right conditions, it will spontaneously move toward healing. 
In this discussion, Dr. Julie shares how we can create these conditions, to heal some of the deeper consequences of developmental trauma, to find our most authentic expression of being.  Dr. Julie also shares intimate relationship between healing trauma and spirituality through key points:
– realizing the importance of accessing the body
– the power of the mind and biofield to transform aspects of trauma into embodied awareness
– psychospiritual growth and a greater sense of aliveness and joy.
This recording is part of CHI's
public webinar series
that highlight wisdom from healers, scientists and luminary teachers to help humanity heal ourselves. Please join us a
CHI Contributor for $60/year
(tax-deductible donation) to have all-access to all webinars, materials, free monthly meditations and more –  and help our nonprofit CHI continue to provide healing resources to the public. Thank you for being part of our community!
Julie Yau, PhD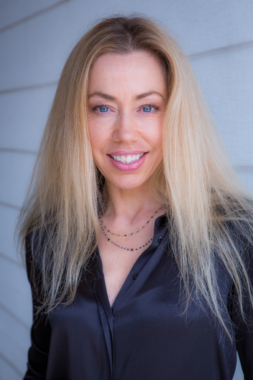 Julie Brown Yau is an author &speaker. She has a 30-year background in psychological, somatic and spiritual traditions, which brings an extraordinary depth of knowledge and experience. Julie specializes in the resolution of developmental acute trauma. Julie addresses the challenging psychological, physiological and spiritual aspects of trauma, and their relationship to wellbeing and our human potential. Julie has a private practice in Laguna Beach, CA and works in with individuals around the globe.
Each month The Consciousness and Healing Initiative hosts Free LIVE Webinars with luminary scientists, health practitioners, innovators, educators, and artists, who forward the transdisciplinary science and real-world application of consciousness and healing practices.
JOIN OUR COMMUNITY
You can join our community in two ways! Join us as a CHI Subscriber (it's free!) and receive our newsletter, which will provide you with key science-based and practical information on consciousness and healing, as well as information about upcoming events from the CHI network.
BECOME A CONTRIBUTOR
You can also join us as a Contributor for just $9/month ($108 annual), and receive discounts on CHI and CHI network events, special access to educational materials (such as slide sets for presentations), and interact with other Contributors through an exclusive collaborative action e-forum. Your contribution allows us to continue to share important information and inspiration with you and others through our website!
SUPPORT THE MOVEMENT
You can support our efforts by making a tax-deductible contribution to CHI. We are an established 501(c)(3) non-profit organization - EIN/TaxID Number: 82-3567961. Every donation dollar goes straight to CHI efforts that allow us to provide resources to you.