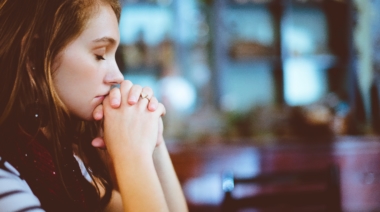 Article PDF
A UCSD research study found that patients who generally have more grateful dispositions—also known as "trait" gratitude—sleep better, are less depressed, have less fatigue, have more self-confidence to take care of themselves, and have less systemic inflammation.
Read More...
Search Our Partner Sites:
JOIN OUR COMMUNITY
You can join our community in two ways! Join us as a CHI Subscriber (it's free!) and receive our newsletter, which will provide you with key science-based and practical information on consciousness and healing, as well as information about upcoming events from the CHI network.
BECOME A MEMBER
You can also join us as a Member for just $5/month ($60 annual), and receive discounts on CHI and CHI network events, special access to educational materials (such as slidesets for presentations), and interact with other Members through an exclusive collaborative action e-forum. Your membership allows us to continue to share important information and inspiration with you and others through our website!
SUPPORT THE MOVEMENT
You can support our efforts by making a tax-deductible contribution to CHI. We operate under the fiscal sponsorship of one of our partners (San Diego Cancer Research Institute/SDCRI, an established 501(c)(3) non-profit organization - EIN/TaxID Number: 33-0970245). Every donation dollar goes straight to CHI efforts that allow us to provide resources to you.