Power of We: CHI Undertakes Collective Consciousness Research in India
What is the power of collective consciousness? Do people synchronize together during group prayer and meditation, and does the energy of a space really change with continued prayer or meditation? To help answer these questions from a collaborative, intercultural perspective, CHI and its partner Miraglo Foundation fostered a delegation of 7 scientists to Tamil Nadu, India last November, where we visited several ashrams in the traditions of bhakti yoga, jnana yoga, and integral yoga. Specifically, our delegation visited Sri Sakti Narayani Amma's Golden Temple in Peedam, Tamil Nadu, Ramana Maharishi ashram in Tiruvannamalai, and Sri Aurobindo ashram in Pondicherry, and Auroville.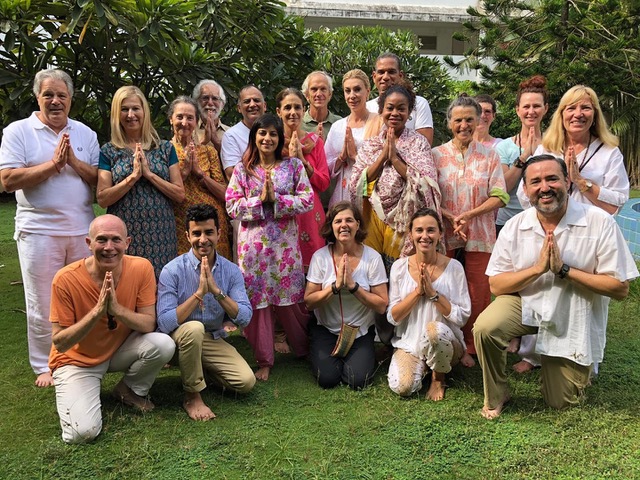 Our scientists had the opportunity to have deep dialogue and experience with spiritual leaders as well as resident scientists in these Indian ashrams, leading us to expand our frameworks of understanding consciousness and healing, through indigenous spiritual perspectives. As you can imagine, the experience was profound for our delegates. While in these ashrams, we were also able to conduct preliminary, cutting edge research within our "Power of We" program, which asks the question, "what happens to us as a collective, when we come together in meditation and prayer"? We collected synchronous brain (EEG) and heart (EKG) data on participants during group meditation and prayer activities, to explore whether or brains and hearts come into coherence during collective practice. We also collected data to explore possible changes in human biophotonic emission and atmospheric capacitance while in sacred, "conditioned" spaces. 
The study was recently published in the journal Explore, and is freely available and shareable on the National Library of Medicine's PubMed site.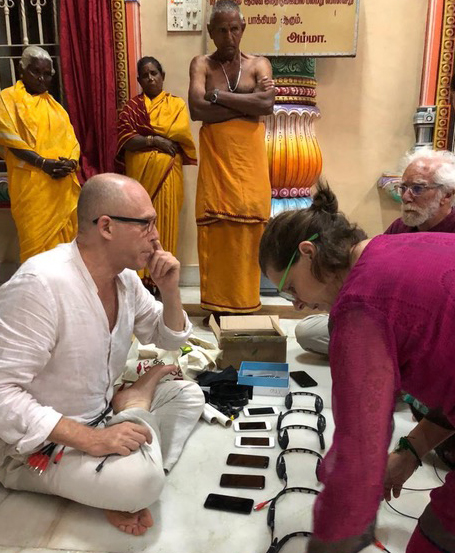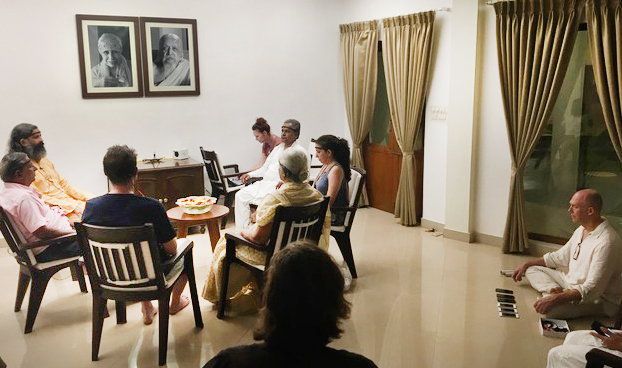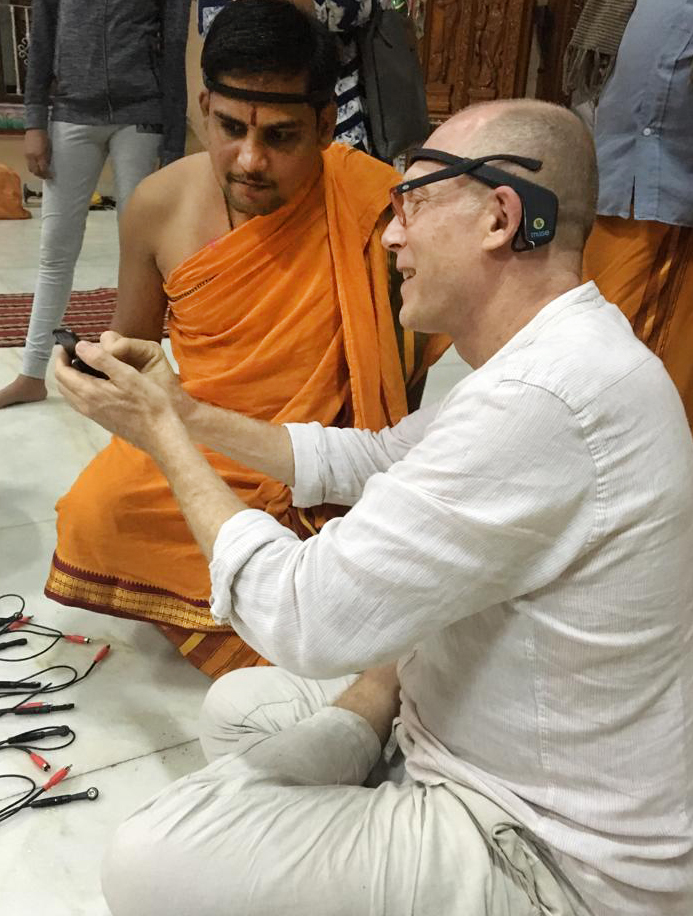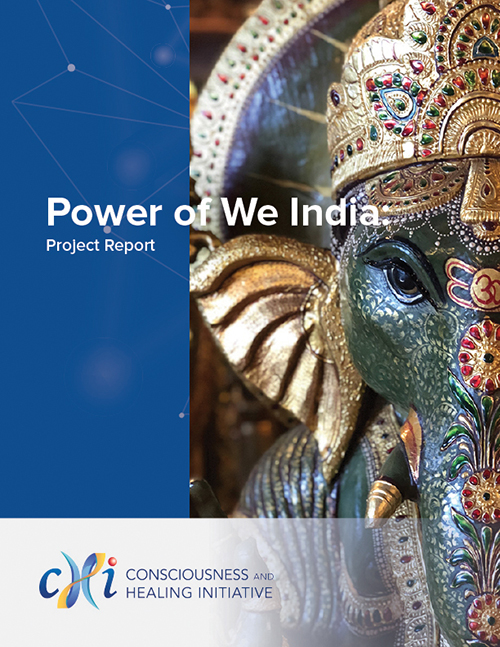 In this video, Aurelio, creative director for the SVARAM music center in Auroville, India, explains how the center creates musical instruments based on sacred and scientific principles of resonance, for the purposes of healing people with sound.
In this video, scientist and spiritual teacher Sraddhalu Ranade from the Sri Aurobindo Ashram in Pondicherry, India, explains the experience of distant healing and how it aligns with ancient understandings of consciousness. CHI Research Director Dr. David Muehsam explores possible alignments and divergences with current models of physics, in terms of how these theories may relate to distant healing.
Thanks to Our Sponsors
CHI is extremely grateful to our sponsors: Rising Foundation, Rob and Melani Walton Foundation, and Medicine of the Soul, and Muse as well as our partners, Miraglo Foundation and Institute of Noetic Sciences, for helping make this delegation and cross-cultural research in collective consciousness possible. We look forward to expanding this program of research and will keep you updated on our progress!