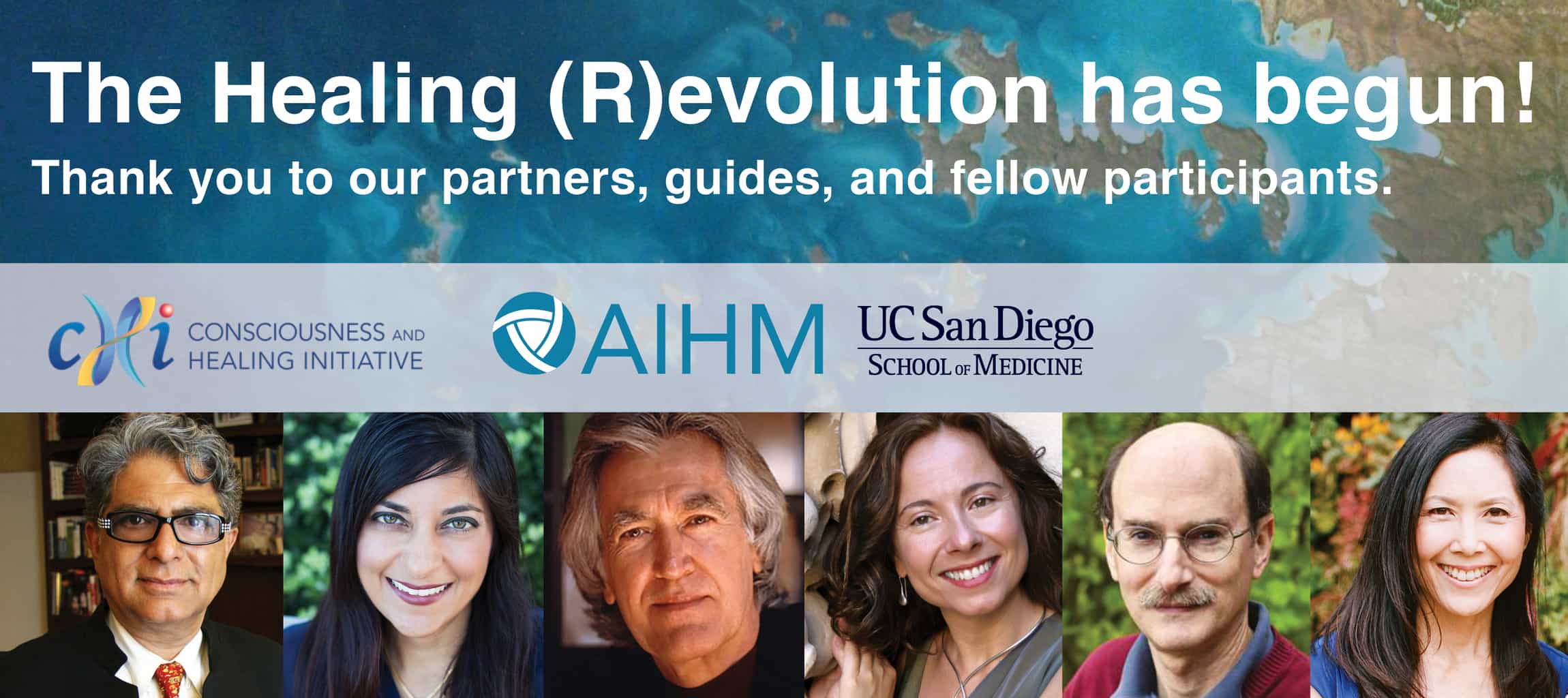 The Healing (R)evolution – from Science to Social Impact
CHI, in collaboration with vanguard educational institutions, organized a one-day, groundbreaking event designed to explore questions such as…
How does consciousness reach under the skin and promote healing on the physical, emotional, mental and spiritual levels?
Can we develop new technologies that assist us in being the agents of our own healing?
How does our consciousness scale to solve societal problems and promote healing for all who live on the planet?
The Healing (R)evolution Summit is an example of how CHI facilitates the acceleration of the science and real-world implementation of consciousness and healing. Scientists, healers, artists and social entrepreneurs shared research, clinical perspectives, and innovations in consciousness and healing, from cells to communities. The event, a gathering of bright lights, created a beacon and the positive response has been thrilling.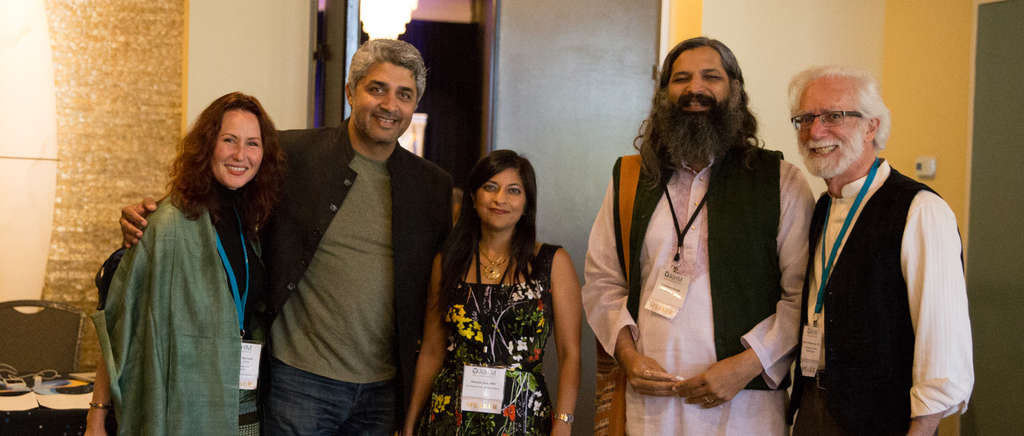 Please see the program below and share your thoughts by e-mail. We are working on our next conference and are looking for collaborators. Be sure to sign up for updates and our newsletter so you can join us next time!
Learn about Consciousness and Healing Initiative (CHI)
Program Description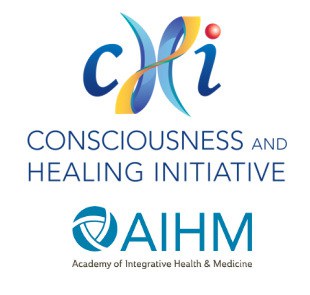 CHI Summit: The Healing (R)evolution – from Science to Social Impact
How do we move past "life as chemistry" to a model of healing that integrates energy medicine into physiology? Can we develop new technologies that assist us in being the agents of our own healing? How does our consciousness scale to solve societal problems and promote healing for all who live on the planet?
Deepak Chopra, Larry Dossey, Dean Radin, Marilyn Schlitz and many other visionary thought leaders connected with us at the inaugural CHI Summit, co-sponsored by UC San Diego and the Academy of Integrative Health & Medicine (AIHM).
Our goal: Learn, be inspired, and be a part of the Healing (R)evolution!
Target Audience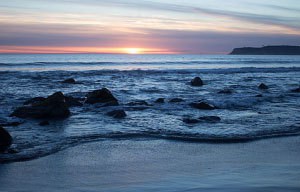 This Summit was designed for all types of health and wellness professionals (including medical doctors, naturopathic doctors, chiropractic physicians, acupuncturists, psychologists, advanced practice and registered nurses, homeopaths, dieticians,  family practice doctors, osteopathic physicians, dentists, massage therapists, holistic health practitioners, energy healing practitioners, meditation and yoga teachers, and health coaches), as well as a wide variety of scientists, artists, social entrepreneurs and innovators interested in learning about the scientific and real-world application of consciousness and healing practices.  CMEs and CEs were offered.
Educational Objectives
After attending this Summit, participants were able to:
Evaluate the role of evidence-based studies in consciousness and healing approaches on health outcomes in a variety of patient populations;
Describe the role and use of therapeutic encounter elements in augmenting healing in patients with stress and trauma;
Discuss and consider the use of current technological applications used to augment healing for patients and for general wellness consumers;
Assess the role of arts-based and holistic medicine approaches in facilitating health in underserved populations,
Form a network of like-minded professionals from various disciplines and geographic areas.
Opening Plenaries
7:30 am
REGISTRATION & BREAKFAST
8:00 am
Opening Ceremony & Orientation
Shamini Jain, PhD & CHI Core Advisors and Team
8:15 am
Plenary
Larry Dossey, MD
8:55 am
Non-local Mind: Implications for Consciousness & Healing
Dean Radin, PhD
9:35 am
Facilitated Discussion with Larry Dossey, MD &

Dean Radin, PhD

Larry Dossey, MD & Dean Radin, PhD
10:00 am
BREAK
Workshop 1: SCIENCE – The Energy and Science of Healing & Connection
Moderator: David Muehsam, PhD
10:15 am
Biofield & Homeodynamics: Toward a New View of Healing
Beverly Rubik, PhD
10:35 am
Alternate Models of the Body:

Opening Science to Cross-Cultural Dialogue

Neil Theise, MD
10:55 am
Biofield of Dreams: Revisioning Physiology
Richard Hammerschlag, PhD
11:35 am
LUNCH
Concurrent

Workshops

Workshop 2: CLINICAL – Presence, Trauma & Transformation
Workshop 3: ARTS, Consciousness & Healing Communities
Moderator: Robert Schwarz
Moderator: Ruth Westreich
12:30 pm
Cultivating Presence
Paul Brenner, MD &

Dan Vicario, MD

Healing the wounds of Cancer through Art
Alessandra Colfi, PhD
12:50 pm
The Art & Science of Transformation
Cassandra Vieten, PhD
Out of the Box: Mental Health & the Arts
Ping Ho, MA, MPH
1:10 pm
Consciousness, Compassion & Healing Trauma
Julie Yau, PhD
Conscious Creativity: Storytelling as Medicine for the Body & Soul
Jan Phillips
1:30 pm
Panel Discussion with Audience
All
Panel Discussion with Audience
All
1:45 pm
BREAK
Concurrent

Workshops

Workshop 4: SOCIAL IMPACT – Scaling Consciousness & Healing to Solve

Societal Issues, Consciousness & Healing

Workshop 5: TECHNOLOGY's Role in

Facilitating Healing

Moderator: Emanuel Kuntzelman
Moderator: Lauren Evanow
2:00 pm
Placing Sprituality at the Core of Integral Education
Sraddhalu Ranade
An Overview of Emerging Consciousness & Biofield Technologies
David Muehsam, PhD
2:20 pm
Death Makes Life Possible:

The Final Transformation

Marilyn Schlitz, PhD
Well-being,Mobile Apps & Global Consciousness
Poonacha Machaiah
2:40 pm
The Prison Yoga Project
James Fox, MA
Biofield Devices in Healing Practices
Tiffany Barsotti, MTh
3:00 pm
Panel Discussion with Audience
All
Panel Discussion with Audience
All
3:15 pm
BREAK & EXPERIENTIAL DANCE
Magalie Bonneau-Marcil
Closing Plenaries
3:45 pm
Cosmology & Social Justice
Drew Dellinger, PhD
4:30 pm
Panel Discussion with Audience
Drew Dellinger, PhD
4:45 pm
Consciousness, Healing & the World
Deepak Chopra, MD
5:30 pm
Panel Discussion with Audience
Deepak Chopra, MD
5:45 pm
Closing Ceremony
CHI Core Advisors & Team
6:00 pm
ADJOURN
Plenary Faculty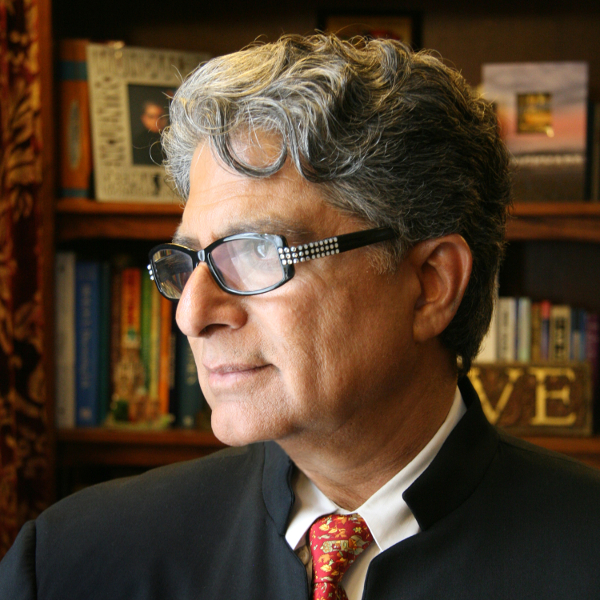 DEEPAK CHOPRA MD, FACP
Founder of The Chopra Foundation and co-founder of The Chopra Center for Wellbeing is a world-renowned pioneer in integrative medicine and personal transformation, and is Board Certified in Internal Medicine, Endocrinology and Metabolism. He is a Fellow of the American College of Physicians and a member of the American Association of Clinical Endocrinologists. He is the author of more than 80 books translated into over 43 languages, including numerous New York Times bestsellers.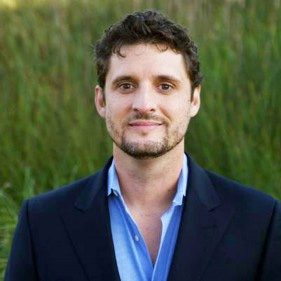 DREW DELLINGER, PhD, is an internationally known speaker, writer, poet, and teacher who has lectured and taught extensively across the US, UK, Canada, and Australia. He is author of the award-winning poetry collection,
Love Letter to the Milky Way, and the upcoming book, Martin Luther King – Ecological Thinker: Toward a Cosmology of Connection.
Dellinger has lectured at numerous colleges and universities and has taught at Prescott College, Schumacher College, Naropa University–Oakland, the Sophia Center, CIIS, and John F. Kennedy University, where he was Associate Professor and Director of the Program in Social Ecology. Dellinger has been called "a national treasure," by Joanna Macy, "a deep and courageous poet," by Alice Walker, and "one of the most creative, courageous, and prophetic voices of his generation," by Cornel West.
Twitter: @drewdellinger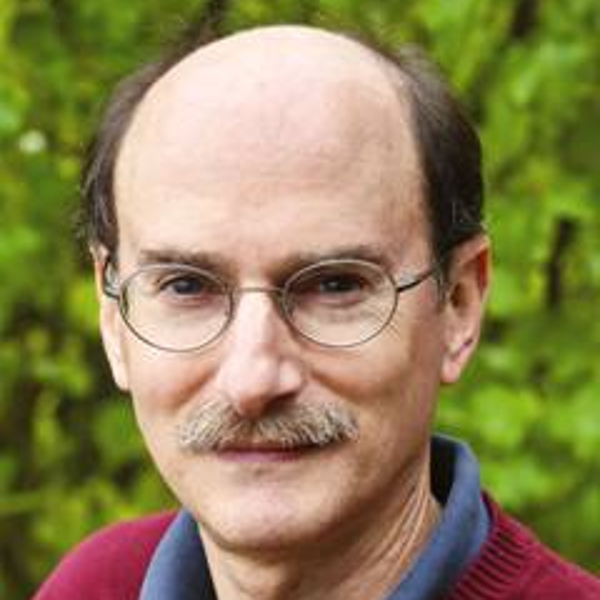 DEAN RADIN, PhD
Chief Scientist at the Institute of Noetic Sciences and Volunteer Faculty in the Department of Psychology at Sonoma State University. Before joining the research staff at IONS in 2001, he held appointments at AT&T Bell Labs, Princeton University, University of Edinburgh, and SRI International. He is author or coauthor of over 200 technical and popular articles, a dozen book chapters, and three books including The Conscious Universe, Entangled Minds, and Supernormal.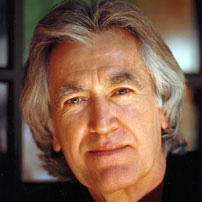 LARRY DOSSEY, MD, is a former internist and chief of staff of Medical City Dallas Hospital and former co-chair of the Panel on Mind/Body Interventions, National Center for Complementary and Alternative Medicine, National Institutes of Health. He is the executive editor of Explore: The Journal of Science and Healing and the author of ten books on the role of consciousness and spirituality in healing, including the New York Times bestseller Healing Worlds: The Power of Prayer and the Practice of Medicine.
Dr. Dossey lives in Santa Fe with his wife, award-winning author Barbara Montgomery Dossey, Ph.D., R.N. His website is
www.dosseydossey.com
.

Science Session Faculty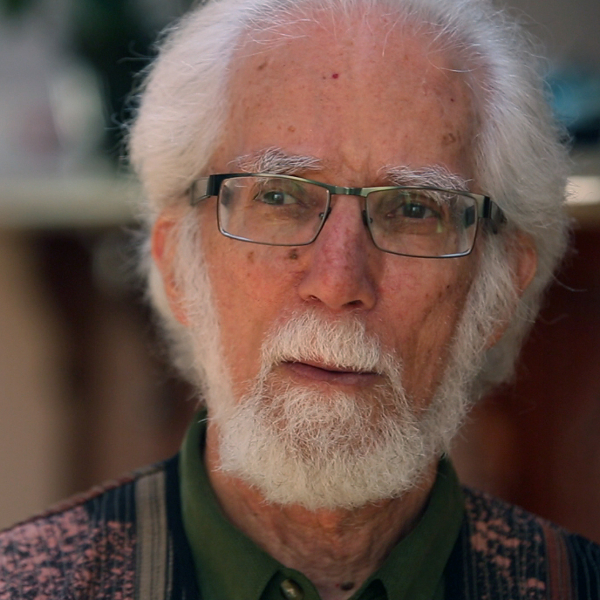 RICHARD HAMMERSCHLAG's initial research career in neurobiology was based at the Beckman Research Institute of the City of Hope, Duarte CA, where he served as Associate Chair, Division of Neurosciences. His second research career, in acupuncture and CAM, led him to Portland OR, where he was Dean of Research at the Oregon College of Oriental Medicine. He served as co-president of the Society for Acupuncture Research and is an Executive Editor of the Journal of Alternative and Complementary Medicine. Since his 'retirement', he has pursued an interest in Biofield Physiology, as an Institute Scholar of The Institute for Integrative Health (Baltimore, MD) and as Director of Research for the Consciousness and Healing Initiative (San Diego, CA).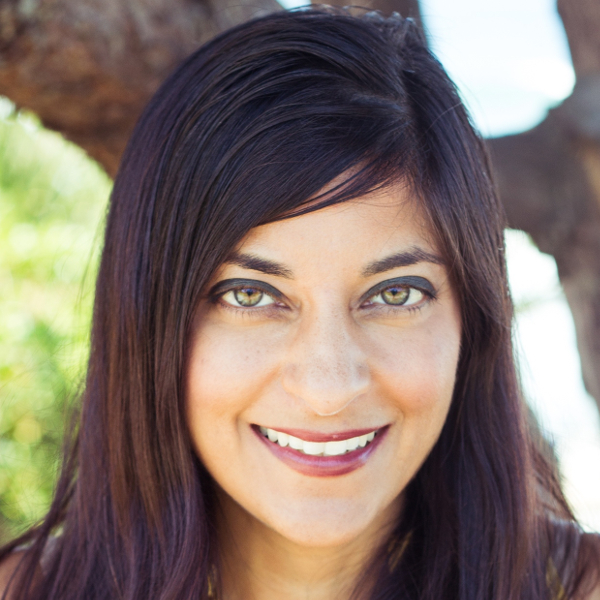 DR. SHAMINI JAIN is the Founder and Director of the Consciousness and Healing Initiative (CHI), a collaborative accelerator that faciliates the transdisciplinary science and real-world application of consciousness and healing practices. As a clinical psychologist, as well as a research scientist in the fields of psychoneuroimmunology (PNI) and integrative medicine for over a decade, Shamini formed CHI through a deep understanding that major systemic transformations, which will place healing at the center of medicine and scientific inquiry, will most rapidly occur through a networked approach that fosters collaboration and innovation among key stakeholders.  Shamini obtained her B.A. in Neuroscience and Behavior from Columbia University, and her Ph.D. degree from the SDSU/UC San Diego Joint Doctoral Program in Clinical Psychology. She conducted her clinical residency at the La Jolla VA Hospital/UC San Diego, and her post-doctoral fellowship at UCLA's Division of Cancer Prevention and Control Research. She has won numerous awards from scientific societies for her research in PNI and integrative medicine and lectures on these topics in varied venues. In addition to running CHI, Shamini is an Assistant Professor in Psychiatry at UC San Diego and is an active member of the UC San Diego Center for Integrative Medicine.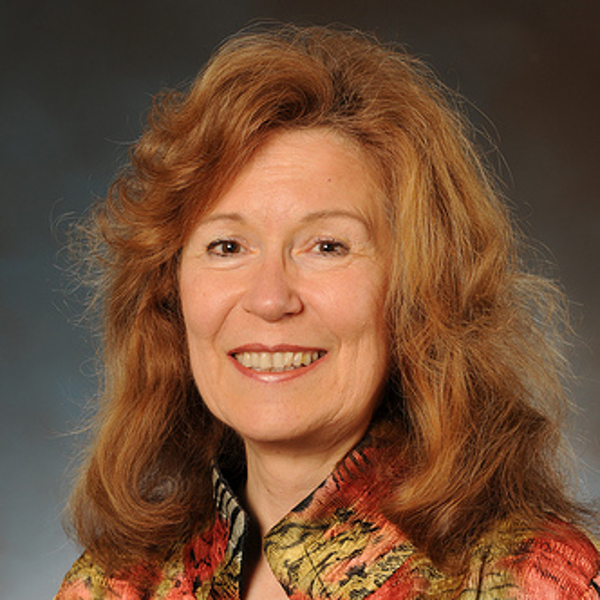 BEVERLY RUBIK, Ph.D. (University of California at Berkeley, biophysics) is president/founder of Institute for Frontier Science, a nonprofit laboratory in the San Francisco Bay Area; adjunct professor at three universities; and consultant to individual health clients as well as corporations. She conducts basic and clinical research on the biofield and energetic therapies. She has published over 100 papers and 2 books and serves on the editorial boards of three academic journals.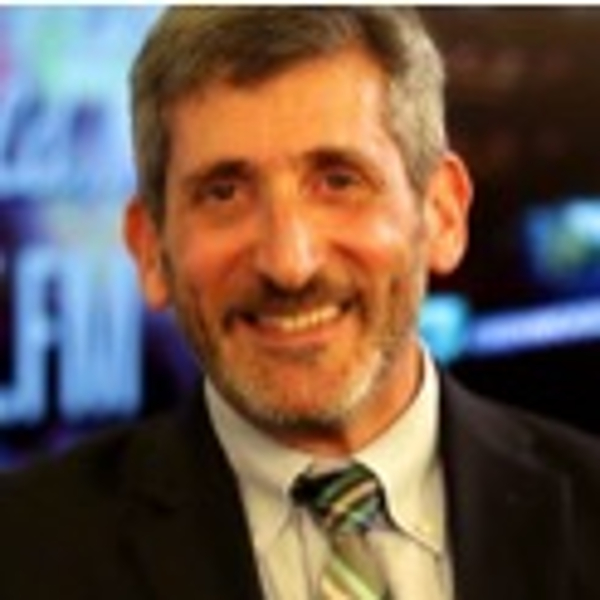 NEIL THEISE, MD, is a Professor of Pathology and of Medicine at Mount Sinai Beth Israel Medical Center of Icahn School of Medicine at Mount Sinai in New York. Dr. Theise's diverse areas of continuing research include human hepatocarcinogenesis, liver stem cells, adult stem cell plasticity, integrative medicine, lymphovascular flow in the digestive tract, hepatic innervation, complexity theory and the philosophiy and science of consciousness. He is co-editor and/or co-author of some of the world's leading medical textbooks, including the current editions of "WHO Classification of Tumours of the Digestive Tract", "MacSween's Pathology of the Liver" and "Robbins & Cotran Pathologic Basis of Disease." His academic efforts have been recognized with numerous awards and honors; in particular, in 2010, he received the Doctoris Honoris Causa from the University of Bordeaux.
Clinical Session Faculty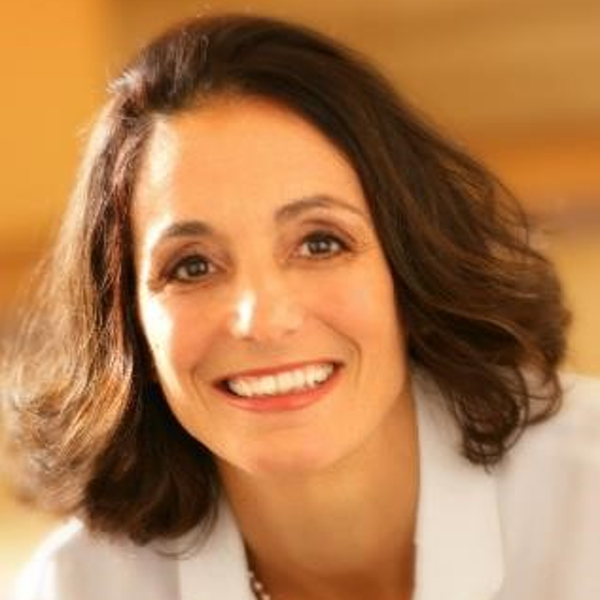 MIMI GUARNERI MD, FACC, ABIHM, internationally renowned cardiologist, author and speaker, is President of the Academy of Integrative Health and Medicine and former President of the American Board of Integrative Holistic Medicine. She is Senior Advisor to the Atlantic Health System for the Center for Well Being and Integrative Medicine. She also is Founder and Director of Guarneri Integrative Health, Inc. at Pacific Pearl La Jolla and Taylor Center for Integrative Medicine Education and Research. She co-founded the non-profit, Miraglo Foundation. Dr. Guarneri's career began at Scripps Clinic as an interventional cardiologist, before founding the Scripps Center for Integrative Medicine and serving as Medical Director for 15 years.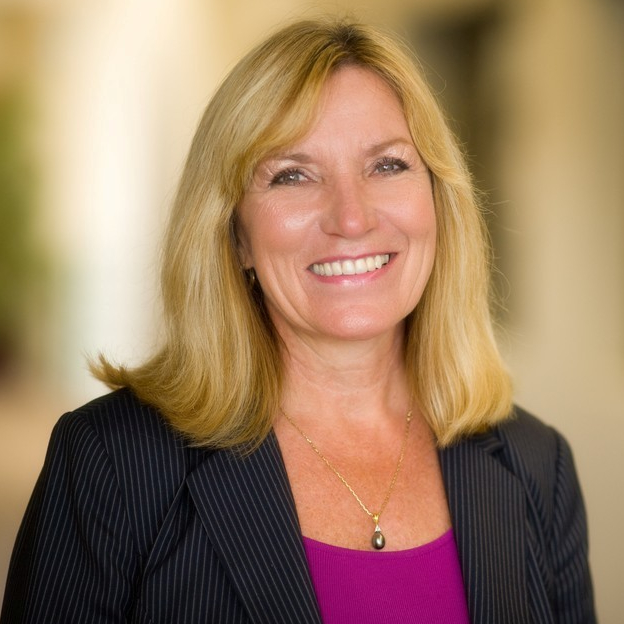 RAUNI PRITTENEN KING, RN, MIH, BSN, CHTP/I, HNB-BC, a critical care nurse for 20+ years, she is Co-founder and Executive Director of Guarneri Integrative Health Inc. at Pacific Pearl La Jolla, President of Holistic and Integrative Medicine Resources Inc., and Board Member of the Academy of Integrative Health and Medicine. She is President and Co-founder of the non-profit, Miraglo Foundation; and founded and is former Director of Programs and Planning at Scripps Center for Integrative Medicine. Certified in Holistic Nursing, Hypnotherapy and Interior Design, Rauni's a Certified Healing Touch (HT) Practitioner and Instructor, coordinating HT workshops at Scripps Hospitals since 1993.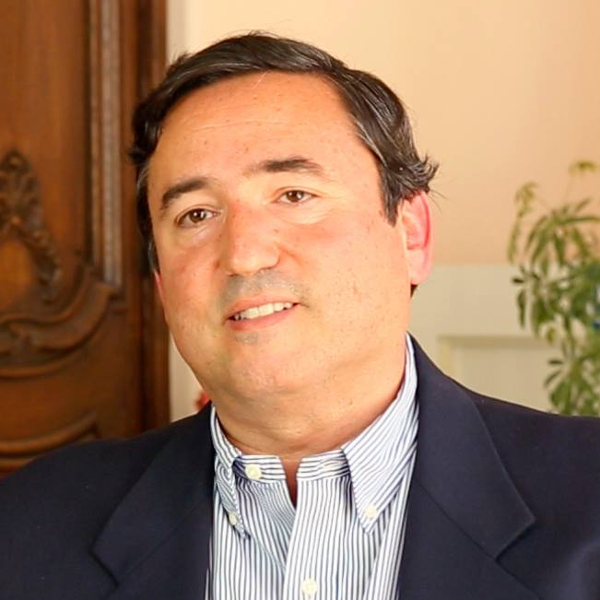 DR. DAN VICARIO  was born and raised in Northern California. At a young age his family moved to Argentina where he received his education. In 1983 he graduated as M.D. with honors from the University of Buenos Aires, School of Medicine. He then returned to his native California and was a Fellow in Clinical Pharmacology at Stanford University Medical Center. He did his Residency and was Chief Resident in Internal Medicine at the University of California Irvine. From 1989 to 1992 he was a Fellow in Hematology/Oncology at the University of California San Diego (UCSD). He was then appointed Assistant Clinical Professor from 1992 to 1994. He has maintained a Voluntary position as Clinical Professor of Medicine at UCSD since. His research interests and publications have focused on Immunotherapy of Hematological Malignancies, treatment of advanced Head and Neck Cancers, comprehensive therapy of GU and GYN malignancies, Integrative Oncology and improving the quality of life of patients with cancer.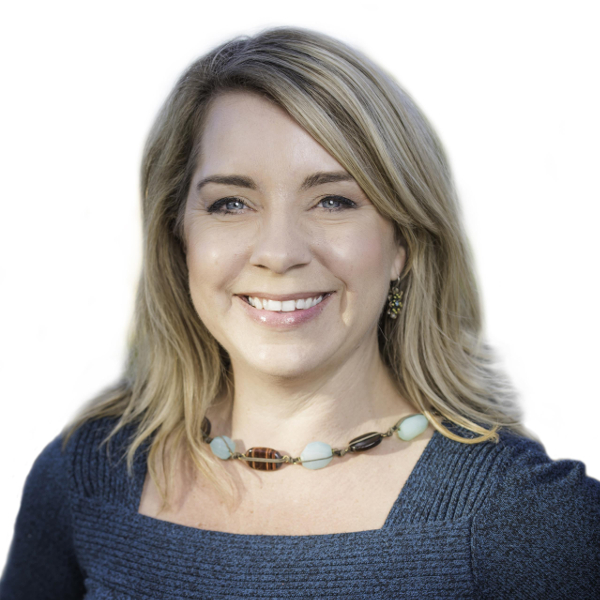 DR. CASSANDRA VIETEN, President/CEO, Institute of Noetic Sciences BIO: Cassandra Vieten, PhD, is President/CEO of the Institute of Noetic Sciences. She is a licensed clinical psychologist, co-director of the Mind-Body Medicine Research Group at California Pacific Medical Center Research Institute, and co-president of the Institute for Spirituality and Psychology. Her research has focused on spirituality and health; development and pilot testing of mindfulness-based approaches to cultivating emotional balance; and factors, experiences, and practices involved in psychospiritual transformation to a more meaningful, compassionate, and service-oriented way of life. Her primary interest lies in how psychology, biology, and spirituality interact to affect experience and behavior. She received her PhD in clinical psychology at the California Institute of Integral Studies, where her clinical training focused on the integration of Eastern philosophy and spirituality into psychotherapy. She has conducted workshops, groups, and individual psychotherapy with victims of trauma, adolescent, adult and pregnant drug addicts, violent offenders, transgendered and HIV+ individuals, and adults seeking personal growth.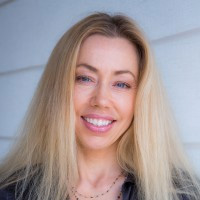 Julie Brown Yau, Ph.D., SEP, specializes in the resolution of trauma; using a unified approach for addressing developmental, relational, and shock trauma, Julie's work includes the latest psychosomatic and neuroscientific findings. Julie also supports those who are actively dying to awaken to the multilevel cosmos. Julie is the director of education and program development at CCALS. Julie has lectured at numerous conference, hospitals, schools, and the UCI center for Integrative Medicine. Julie has a private practice in Laguna Beach CA. Her diverse 30-year background in spiritual, psychological and somatic traditions provides her with a unique depth of knowledge and experience. www.embodied-wisdom.com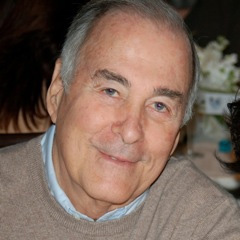 PAUL BRENNER began his medical career as head of the Gyn Cancer Service at UCSD.  He then was head of the OB/GYN Service at Scripps Memorial Hospital.  Paul then obtain a PhD in Counseling Psychology from International School of Professional Studies. He led the Family Therapy Program at an Addiction Center before he finally settled down at the San Diego Cancer Center. At the Center he practices Psychosocial Oncology and did Research in Epigenetics.  This led him back to Obstetrics and Adverse Childhood Experiences and how the generational past is implicated in present chronic illness.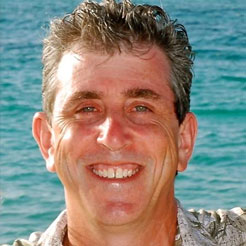 Robert Schwarz, PsyD, DCEP is the executive director of the Association for Comprehensive Energy Psychology (ACEP), a non-profit association of over 1300 health practitioners throughout the world that use energy psychology. Bob recently organized ACEP's online program: the science of energy healing attended by over 1300 people as well as a free mini-course on the same topic attended by 10,000 people in 120 countries
Bob has been a licensed psychologist for 30 years. He is author of 3 books including Tools for Transforming Trauma, as well as numerous articles. Bob presents internationally on trauma treatment, panic and anxiety, energy psychology, Brief therapy and Ericksonian approaches to treatment.

Technology Session Faculty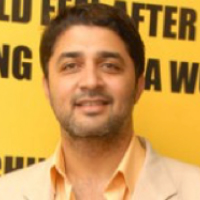 POONACHA MACHAIAH has over 20 years of global experience as a successful serial entrepreneur and business leader in Fortune 100 companies. Poonacha is among the new breed of emerging social entrepreneurs who are using approaches from the commercial world and employing technology to tackle social and environmental problems. Today he is levering his vast global experience and technology domain expertise to bring to communities transformative educational solutions and ubiquitous access to the masses via mobility.
Poonacha has co-founded BodyMindand.Me along with internationally renowned physician and author Deepak Chopra M.D., to build a social wellness platform, which will be launched later this year. He is the founder and CEO of 'ABOVE – A Bunch of Versatile Entrepreneurs', a company he had founded in 2008. ABOVE is a company that has delivered industry-leading solutions in the Education, Mobility, Media and Entertainment segments. ABOVE has launched one of the pioneering Social TV/collaboration platforms TangoFX and recently launched ABOVE Learning Platform.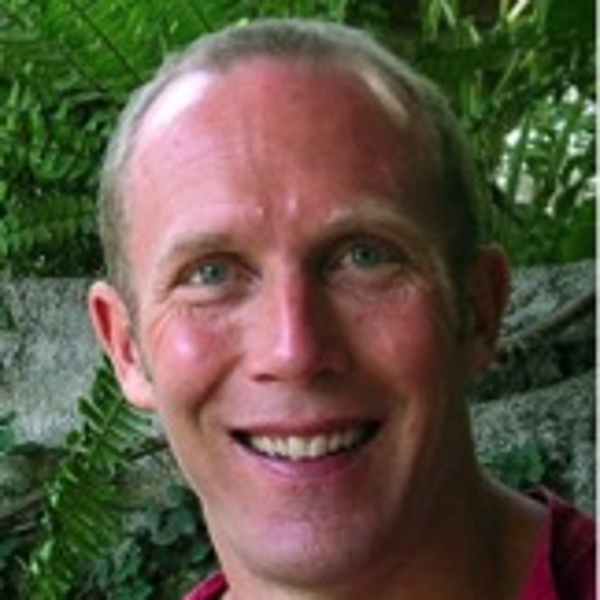 DAVID MUEHSAM is a biophysicist with research focus on the biophysical bases of EMF bioeffects and therapeutics, the biophysical bases of yoga, meditation and mind-body therapies the connections between the Arts and Sciences. Dr. Muehsam holds a BA in Physics from Hampshire College, and PhD in Neurophysiology from the University of Bologna, and has authored on biophysical mechanisms of EMF bioeffects, EMF therapeutics, mathematical modeling of EMF bioeffects, and complementary and alternative medicine. Dr. Muehsam is Senior Biophyscist at VID Art Science, National Institute of Biosystems and Biostructures, Italy, and is also a yoga/meditation teacher and an accomplished musician, performing on flute and saxophone since childhood.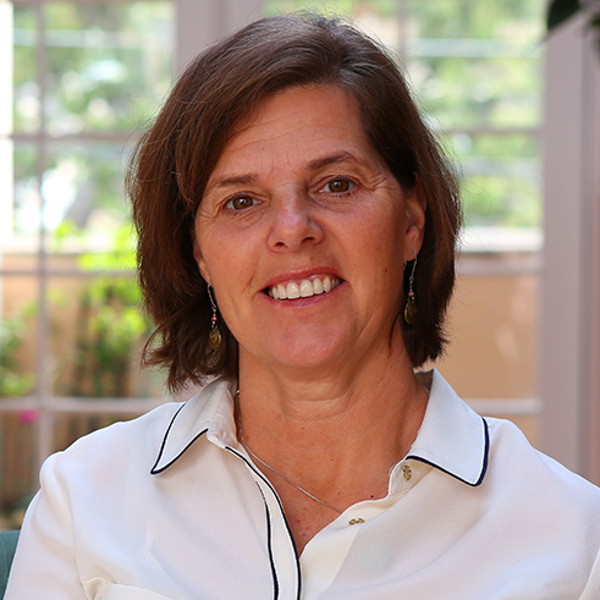 LAUREN EVANOW
 has been an entrepreneur for all of her professional career, starting in the medical industry. She founded a medical device design and manufacturing company in which the need to understand the science of healing became apparent. Her desire to answer such questions as why people get sick and others didn't, or what the actual mechanism of healing was led her to study integrative healing modalities from around the world. She is now focused on finding the answer to these and other questions to help better understand the role of consciousness in health, disease and in the healing process itself.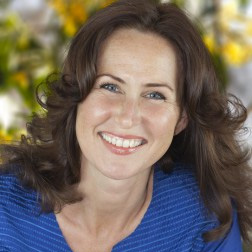 TIFFANY BARSOTTI  is a clinician and researcher of subtle energy, biofield therapies and energy psychologies. With her wide use of various subtle energy devices along with her spiritual and intuitive guidance, she serves as an integrative practitioner working along side medical doctors, naturopaths, osteopaths and allied professionals — getting to the psycho-spiritual-emotional root cause of imbalances and diseases.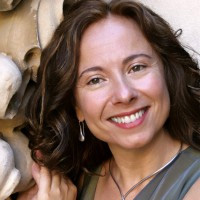 ALESSANDRA COLFI, PhD, ZIN® holds a BA/MA in Linguistics, a Master in Fine Art, and a PhD in Expressive Arts Therapy. She facilitates Expressive Arts Therapy programs at UC San Diego Moores Cancer Center, UCSD Center for Integrative Medicine, North County Cancer Fitness, Yoga Vista, and Habitat for Humanity; Dr. Colfi is a member of San Diego Cancer Research Institute, a Faculty member and the Associate Director of the Expressive Arts Therapy Department at IUPS, a member of the International Expressive Arts Therapy Association, Americans for the Arts, and Arts Health Network Canada.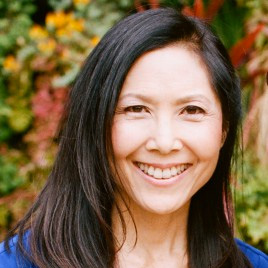 PING HO, MA, MPH is Founding Director of UCLArts and Healing, which transforms lives through creative expression for self-discovery, connection and empowerment by integrating the innate social-emotional benefits of the arts with mental health practices. UCLArts and Healing is an organizational member of the UCLA Collaborative Centers for Integrative Medicine, of which Ping is a Steering Committee Member and was founding administrator. She was also founding administrator for the UCLA Cousins Center for Psychoneuroimmunology, which led to the privilege of writing for Norman Cousins and co-writing the professional autobiography of George F. Solomon, M.D., founder of the field. Ping has an extensive background as a health educator and performing artist. She has a B.A. in psychology with honors from Stanford ‒ where she was appointed to spearhead the still-thriving Health Improvement Program for faculty and staff, an M.A. in counseling psychology with specialization in exercise physiology from the University of California, Santa Barbara, and an M.P.H. in Community Health Sciences from UCLA School of Public Health. Ping is a member of the Council of Advisers for the Academic Collaborative for Integrative Health and the Leadership Council for the Academy of Integrative Health and Medicine. pingho@ucla.edu – www.uclartsandhealing.org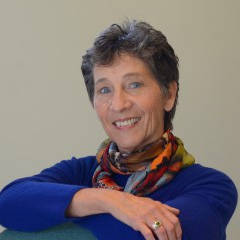 JAN PHILLIPS  is a writer, photographer and activist who connects the dots between evolutionary creativity, spiritual intelligence and social action. In her keynotes and workshops, she uses music, poetry and images to keep the heart and brain connected. Jan is the author of ten award-winning books which include There Are Burning Bushes Everywhere, No Ordinary Time, Finding the On-Ramp to Your Spiritual Path, Finding Ourselves on Sacred Ground, The Art of Original Thinking, Divining the Body, and Marry Your Muse. She has taught in over 25 countries and her work has appeared in the New York Times, Ms., Newsday, People, Christian Science Monitor, New Age Journal, National Catholic Reporter, Sun Magazine, and Utne Reader. Jan has three CDs of original music, a YouTube channel, and several DVDs to inspire creativity. She is co-founder of Syracuse Cultural Workers, publishers and distributors of artwork for social justice.

Jan is co- founder and director of the Livingkindness Foundation, a grassroots activist organization supporting women in leadership and art in activism. The Livingkindness Foundation, in collaboration with the NGO Hope for the Village Child, built the Livingkindness Centre for Learning in Ikuzeh, Nigeria. It houses twenty solar-powered computers and has apartments for two full time teachers. www.livingkindness.or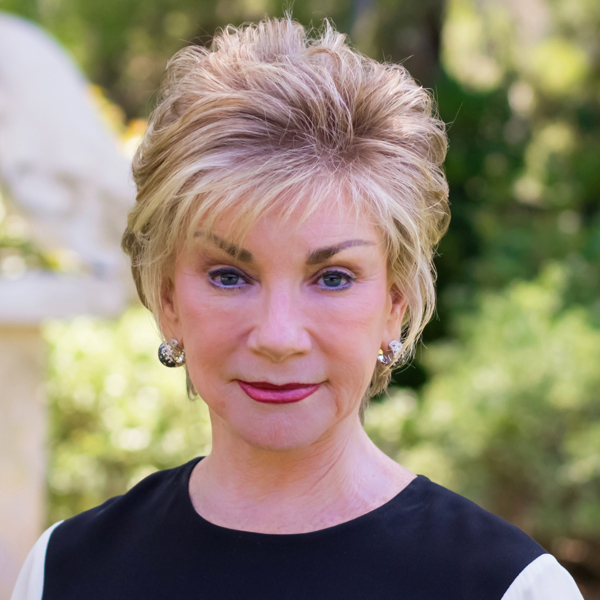 The Westreich Foundation is an initiative-based foundation.
RUTH WESTREICH, the President, is a visionary thought leader, strategic thinker and collaborative partner in the areas of health creation, prevention of disease, and the research of human consciousness as the next frontier of exploration.
Ruth, an artist by birth, an activist by accident, believes in the power of connecting, collaborating and grassroots organizing, and empowering systemic social change.
Social Impact Session Faculty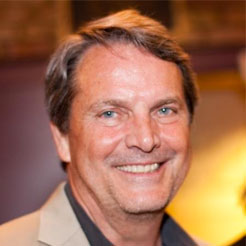 Emanuel Kuntzelman has dedicated his life to raising environmental awareness, promoting cultural understanding, and advocating for world peace. A lifelong spiritual seeker, he is the Founder and President of the non-profit organization Greenheart International. Founded in 1985 as the Center for Cultural Interchange, the organization changed its name to Greenheart International in 2013 and now encompasses four major branches: CCI Greenheart, Greenheart Travel, the Greenheart Shop, and Greenheart Transforms. The cultural exchange division facilitates programs for some 10,000 international students annually who come to the Unites States on a wide array of programs, many of which are organized under the four J-1 visa designations that Greenheart has from the Department of State. Greenheart Travel provides opportunities for Americans to work, volunteer and travel abroad. Within the two exchange branches, Greenheart partners with some 250 organizations in 97 countries. The Greenheart Shop promotes eco-friendly and fair trade products for conscious consumers, and features a retail store in the Old Town neighborhood of Chicago, an e-commerce option, and a wholesale line called "Sobremesa." The shop offers products from 55 countries and provides wholesaling to some 500 retail shops nationwide. Greenheart Transforms promotes personal development and social transformation. It has organized numerous seminars and events since its inception in 2009, and more recently has helped build the Global Purpose Movement, which is a collective of some 50 like-minded organizations collaborating to create a world that works for everyone.
Other Greenheart affiliates include the Greenheart Club, which currently logs over 42,000 volunteer hours annually and sponsors 85 projects in 20 countries. The Greenheart Camp provides scholarships for Chicago youth to explore nature and expand their worldviews. Greenheart also supports Greenheart Music and the Casita Verde environmental center, both located on the Spanish island of Ibiza.
Emanuel is also co-founder and president of the Foundation for the Future (Fundacion por el Futuro) based in Madrid, Spain. He has lived most of his life in Europe, but now resides primarily in Chicago, where Greenheart is based. In addition to his duties related to Greenheart, Emanuel is a motivational speaker and initiator of the Global Purpose Movement, working toward positive planetary transformation. He has organized retreats and workshops throughout the U.S. and Spain. He is also a writer and his blogs and general philosophy can be found on his personal website: www.emanuelkuntzelman.com Additional information on Greenheart is available on the seven websites that can be accessed through www.greenheart.org Emanuel's debut book, Riding the Wave of Global Purpose, is forthcoming.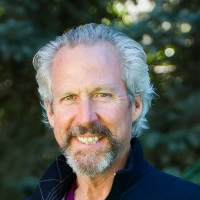 JAMES FOX MA is the founder and director of the Prison Yoga Project (PYP), an organization dedicated to establishing yoga and mindfulness programs in prisons and rehabilitation centers worldwide. Since 2002, he has been teaching yoga and meditation to prisoners at San Quentin Prison and other California State prisons. His book, Yoga A Path for Healing and Recovery, published in January 2010, has been requested by and sent to over 16,000 prisoners free of charge. He has trained more than 1,400 teachers in his trauma informed, mindfulness based methodology in the U.S. and internationally and as a result there are more than 100 jails, prisons and rehabilitation facilities in 22 states with PYP inspired yoga classes. James is on the faculty for Loyola Marymount University's Yoga, Mindfulness and Social Change certification program and has served as an advisor to the National Institute of Health sponsored Chicago Urban Mindfulness Program. He also established the yoga curriculum for the Peacebuilders Initiative, an annual weeklong summer intensive for Chicago teenagers that focuses on community leadership, conflict resolution and peacemaking skills. James is the former Program Director of the Insight Prison Project, a leading restorative justice agency involved in prisoner rehabilitation. He has several years of experience as a facilitator of victim/offender education, violence prevention and emotional literacy classes for prisoners. He has been awarded U.S. State Department Grants to advise and train Central American governmental and non-governmental personnel in innovative prisoner and ex-gang member rehabilitation approaches.  
In 2011, MAGALIE BONNEAU-MARCIL, creative producer & facilitator, founded Dancing Without Borders, a project dedicated to working with citizens, artists, movement builders, healers and filmmakers to activate the wellbeing of our communities by catalyzing participatory live events aiming at shifting our relationship to global issues and helping to heal our humanity across divides. Through large-scale human aerial art and dance flash mob ritual productions, Magalie's creative leadership contributed in unifying thousands of people to honor the old narrative we're ready to let go of and embrace the new – one that's inclusive, founded in trust and honors the sacredness of life. Her work stands at the intersection of spirituality, participatory art for the common good and transformational media. Magalie has been involved in a broad range of social and environmental justice movements from reconciliation work in South Africa to amplifying indigenous' voice at Rio+ 20, Occupy Wall St, as well as the One Billion Rising campaign to end violence against women. Most recently, Magalie produced with aerial artist and producer John Quigley an aerial art creative action calling forth world leaders to transition to 100% Renewable Energy at the COP21 Climate Talks in Paris. Her wisdom is founded in her study of regenerative culture. Magalie has a business degree and a coaching certification as well as a deep history as a world-class solo sailor. Originally from Quebec, Magalie is currently living near San Francisco.
DancingWithoutBorders.org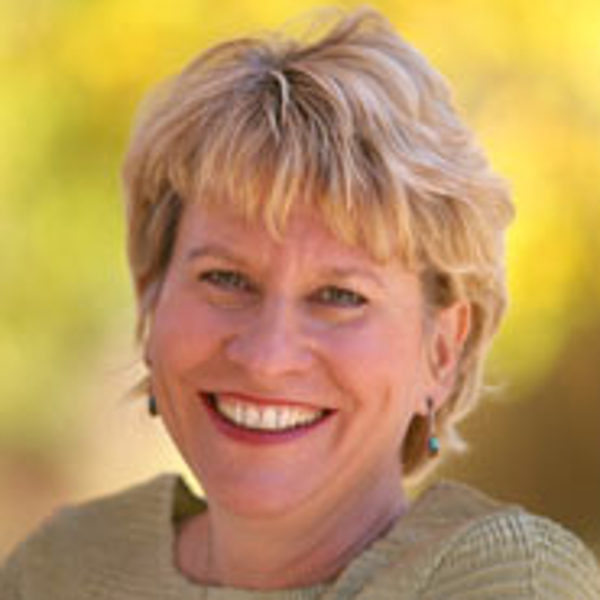 MARILYN SCHILTZ, PhD
is a social anthropologist, researcher, writer, and charismatic public speaker. Her research and extensive publications focus on personal and social transformation, cultural pluralism, extended human capacities, and mind-body medicine. She is writer and producer of Death Makes Life Possible, a feature film, book, and series of educational programs on the topic of death and dying, and how engaging that topic in a deep and meaningful way informs the way we live our lives.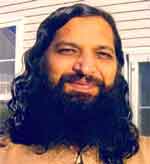 Sraddhalu Ranade is a scientist, educationist and scholar. He has been residing at Sri Aurobindo Ashram since he was six months old, where he grew up in the care of late Sri M. P. Pandit. He is presently involved in various activities including video productions, teacher-training programmes, and software development. A multi-faceted personality, he delivers talks and conducts workshops on numerous themes including Integral Education, Management, Self-Development, Indian culture, Science and Spirituality, Yoga. He has conducted numerous intensive teacher-training workshops in Integral and value-based education all over India. In the last few years over 4500 teachers from more than 200 schools and colleges all over India have benefited from these programs.

CME Questions
Attendees: For questions about your credits, please contact the CME partner, Scripps CME and Conference Services, at med.edu@scrippshealth.org or 858-652-5400.
Accreditation
Scripps Health designated this live activity for a maximum of 6.5 AMA PRA Category 1 Credits™. Physicians should claim only the credit commensurate with the extent of their participation in the activity. (Live event only.)
Professionals Accepting CME
Other professions accepting
AMA Category 1 Credit™
from CME organizations accredited by ACCME:
Acupuncturists:
This educational program will be submitted to the CA Acupuncture Board and NCCAOM for PDA Points.
Chiropractors, Naturopathic Doctors, Nurses, Nurse Midwives, Nurse Practitioners: Most State Bureaus, Boards or credentialing centers accept AMA PRA Category 1 Credits™ from organizations accredited by the ACCME. Providers should check with their state board regarding use of CME credit.
Dieticians: This educational program has been submitted to the Commission on Dietetic Registration and is pending approval.
PAs: The American Academy of Physician Assistants.
Pharmacists: California State Board of Pharmacy.
Psychologists: The Board of Psychology (for renewal).
PTs: The CEC Continuing Education Panel has approved this course for a maximum of 40.00 Contact Hours and has determined it meets the requirements set by the Physical Therapy Board of California.

Disclosure
This course may be supported, in part, by educational grants from industry, in accordance with ACCME accreditation Standards for Commercial Support. Appropriate acknowledgment will be given to all supporters at the time of the educational activity.

Cultural and Linguistic Competency
This activity is in compliance with California Assembly Bill 1195 which requires that all CME activities including a patient care element include curriculum addressing the topic of cultural and linguistic competency. The intent of this bill is to ensure that healthcare professionals are able to meet the cultural and linguistic concerns of a diverse patient population through effective and appropriate professional development. Cultural and linguistic competency was incorporated into the planning of this activity.