If you're keeping up with the holistic healing world, you might have heard of "tapping" — a set of energy psychology based methods for addressing emotional suffering. For decades now, mental health professionals have been incorporating these energy psychology methods to help ease suffering for patients with anxiety, depression, pain and even major trauma.
There are over 200 studies in energy psychology, and over 60 randomized controlled trials on techniques including Tapas Acupressure Technique, Thought Field Therapy, Emotional Freedom Technique, and more.
Can tapping really help resolve trauma? How does it work, and how might it be helpful for us as we move through our day-to-day lives? Can it help foster resilience?
In this excerpt of a video interview with CHI Founder and CEO Dr. Shamini Jain, Dr. Dawson Church, acclaimed author, researcher, and leader in energy psychology, shares how his experience with tapping and other healing approaches, paradoxically, brought him to a state of bliss — even though he was moving through some of the most difficult times of his life.
This video was taken during the 2021 science of healing summit, sponsored by the Shift Network and CHI. Many thanks to the Shift Network for the use of this excerpt.
Is there actually evidence behind tapping for trauma and other ailments? The short answer is yes. Dig into the data with this review of the evidence, in this peer-reviewed, published scientific paper.
Don't Miss Dawson Church's
"Ask Me Anything" Session!
Friday, July 16 at 2:00pm ET / 11:00am PT
We're thrilled to have Dr. Dawson Church share his practical and research insights at our next Ask Me Anything Session on Friday, July 16th, 11am PT/ 2pm ET. It's totally free and a great way to have your questions about energy psychology and tapping techniques answered by a leading expert in the field. Please register to join us!
Learn More About the Scientist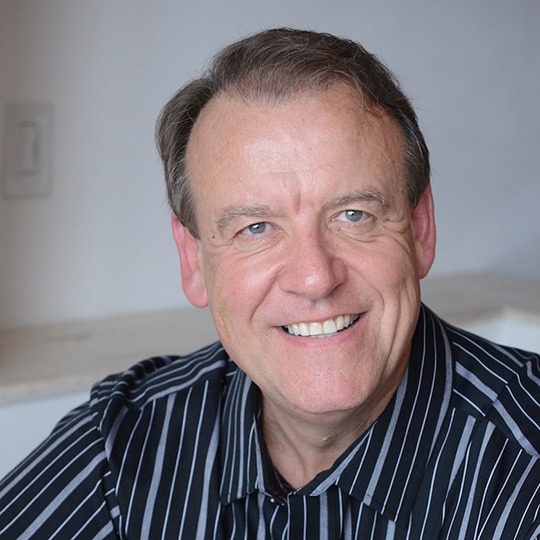 Dawson Church is an award-winning science writer with three best-selling books to his credit. The Genie in Your Genes was the first book to demonstrate that emotions drive gene expression. Mind to Matter showed that the brain creates much of what we think of as "objective reality." Bliss Brain  demonstrates that peak mental states rapidly remodel the brain for happiness. He has conducted dozens of clinical trials, and founded the National Institute for Integrative Healthcare to promote groundbreaking new treatments. He shares how to apply the breakthroughs of energy psychology to health and personal performance through EFT Universe, one of the largest alternative medicine sites on the web.
Do you have experience with tapping techniques? What do you think about them? Please share your experiences and reflections in the comment box below!