Join CHI for a very special discussion with researchers Gaetan Chevalier, Ph.D. and Rollin McCraty, Ph.D., and Dr. Shamini Jain as they present the scientifically backed benefits of Earthing and what reconnecting with the natural electric field of the Earth can do for you. We'll explore Earthing's impact on the human biofield and our physical health.
CHI is honored to also have Gaetan Chevalier, Ph.D. and Rollin McCraty, Ph.D. joining us as guest faculty for our upcoming course on "The Science of Healing". Learn about the latest developments in whole-person healing from spiritual, embodied, mental, physical, and biofield perspectives.
Deepen Your Healing Wisdom with The Science of Healing
We are thrilled to introduce the CHI community to a very timely,
one-of-kind course
entitled
"Science of Healing: Energizing Whole Person Health."
Facilitated by
Dr. Shamini Jain
, scientist, teacher and founder of the
Consciousness and Healing Initiative
(CHI), this 8-week digital immersion course brings together the world's leading academic scientists, healing practitioners and health educators including: 
Deepak Chopra, Dr. Sue Morter, Gregg Braden, Dr. Jude Currivan, Dr. Paul Mills, Dr. Bruce Lipton, Cyndi Dale, 
Dr. Ervin Lazlo and many others.
What are the topics?
consciousness and the biofield

mind-body-spirit practices including yoga, meditation, qigong and tai-chi

placebo effects and natural healing elements

biofield science, including top energy healing research on humans, animals and cells

electromagnetic and subtle energy devices used for healing
What is the format?
On a weekly basis, students have unlimited digital access (live or not) to:
Dr. Shamini Jain's 30-60 minutes topical lecture overview (PDFs transcripts available)
interactive 60-minute panel discussions with world's best healing scientists and teachers
self-healing practices with world's best healers
best-evidence published scientific papers, curated for just for us
LIVE Q&A with Dr. Jain to help us practice and integrate
When does it start?
Live sessions will be broadcast from September 25 through November 18.
Don't miss out — space is limited. Click below to learn more or sign-up now!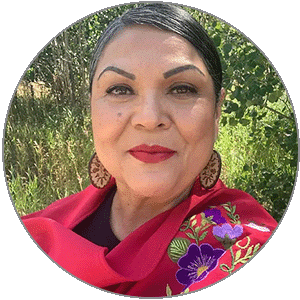 Grace Sesma
Mexican Day of the Dead, a Living Tradition
October 13, 2023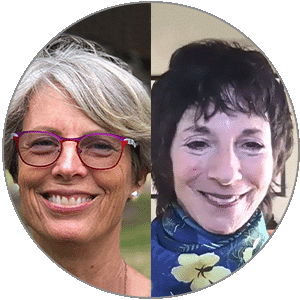 Christina Grote & Pamela Kramer
Integral Transformative Practice: Launchpad to the Extraordinary
November 17, 2023
JOIN OUR COMMUNITY
You can join our community in two ways! Join us as a CHI Subscriber (it's free!) and receive our newsletter, which will provide you with key science-based and practical information on consciousness and healing, as well as information about upcoming events from the CHI network.
BECOME A CONTRIBUTOR
You can also join us as a Contributor for just $9/month ($108 annual), and receive discounts on CHI and CHI network events, special access to educational materials (such as slide sets for presentations), and interact with other Contributors through an exclusive collaborative action e-forum. Your contribution allows us to continue to share important information and inspiration with you and others through our website!
SUPPORT THE MOVEMENT
You can support our efforts by making a tax-deductible contribution to CHI. We are an established 501(c)(3) non-profit organization - EIN/TaxID Number: 82-3567961. Every donation dollar goes straight to CHI efforts that allow us to provide resources to you.